News
Spain, Civil War and the Contribution of East Kent Volunteers 1936-39
20th May 2022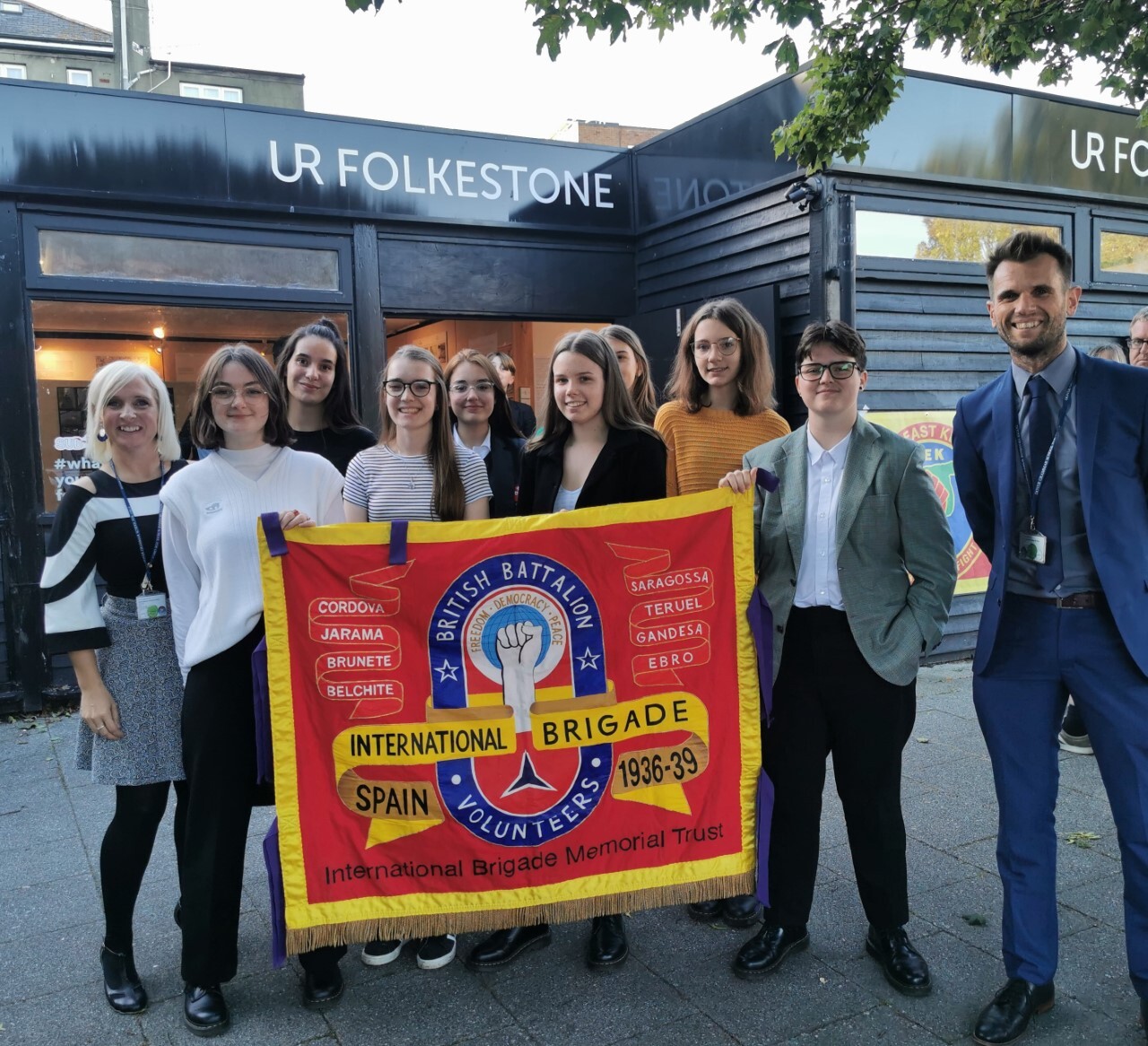 Back in October 2021 the History Scholars group from DGGS organised and curated Kent's first memorial to the Spanish Civil War Volunteers and an exhibition was held in Folkestone as part of the 2021 Triennial.
The group's extensive research led them to producing a fabulous booklet, which has been edited by sixth form student Eleanor Goncalves. The booklet presents information researched by the group including stories of Harry Addley, John Black and George Gorman who were local volunteers and died in the fight against fascism. Also included are news reports and articles, song lyrics and many more interesting facts. The project tied together local lives within an international conflict.
The Spanish Civil War is now taught within the Key Stage 3 History curriculum at Dover Grammar School for Girls which provides the students with important contextual understanding for units of study on twentieth century History.
As Viscount Churchill put it in 1964 'There can be little doubt that what happened in Spain gave this century its direction, determined its course and changed its whole character'.
If you would like a copy of the booklet, please email Mr Thomas Millard, Subject Leader for History on the following email address: tmillard@dggs.kent.sch.uk and arrangements can be made for collection.
We would like to extend our thanks to the following:
Dover Grammar School for Girls Past Pupils and Staff Association (PPSA) for their generous support, as always of the school and assisting us with the printing of the booklets. @Gallagher_Team, (The Gallagher Group, Maidstone), Christopher Budd-Houghton from @urbanroomfstone, (The Urban Room, Folkestone), Olivia Franklin and Hannah Prizeman from @FstoneFringe (Folkestone Fringe), Dr Richard Baxell, Jim Jump and Megan Dobney from @IBMT_SCW (The International Brigades Memorial Trust), The South East Kent Trades Council and Professor John Bulaitis from @CanterburyCCUni (Canterbury Christchurch University)