Charities
Helping people by charity is the most human thing we can do. – Oprah Winfrey
At Dover Grammar School for Girls compassion is one of the main character values that drives our community's charity work. Students and staff are committed to raising funds for a variety of causes which are connected to our local and global communities. This has allowed for students to learn and empathise with a variety of charities and their aims. Our student's world view is increased by interacting and learning about these charities and their aims.

Our Christmas Market which is an annual event was adapted in 2020-2021 to become a festive raffle. Through donations of prizes from local businesses, parents and staff we were able to create a variety of hampers. This fundraising endeavour made £2,165 for Asthma UK. In 2021-2022 we continued to run a festive raffle for the Children's Liver Disease Foundation as it is a charity which has affected some in our community. The response we received from parents, students and staff for this year's raffle was fantastic with so many great prizes being given and raffle ticket sales were excellent. As a result, we raised £1,319.89 for our chosen charity this year.

In addition to our Christmas Market/raffles we support charities through non-uniform days. We use these to raise awareness of charities and their goals throughout the year. This year we have chosen the following charities to support through our non-uniform days.
8th October – Young Minds / #HelloYellow
10th December – Save the Children Festive Jumper day
4th February – Hope for Tomorrow
4th March – Fairtrade
27th May – Hope Not Hate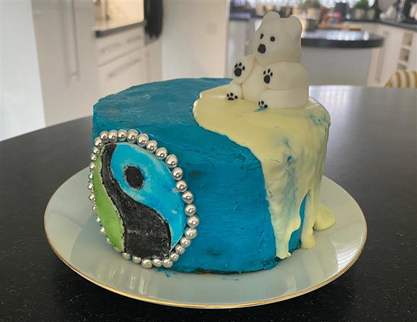 Our school community also raises awareness through donating materials or products to a range of charities. The 6th form prefect team traditionally runs the Harvest festival with donations being made to the Trussel Trust foodbanks. As a result of the growing demand on foodbanks the 6th form team decided to collect more materials for the Trussel Trust through form activities this year. Form groups designed boxes of products and festive materials to be donated to our local Trussel Trust foodbank. Moreover, we have an established Fairtrade event that runs each year with students creating and running activities that raise awareness of the issues associated with sustainable and ethically produced food.

During the COVID-19 pandemic we saw many of our community spring to action to help support the front-line workers by making PPE. Our teachers and students helped to produce face shields and donated safety glasses. This is something we are tremendously proud of as even in the face of adversity our community showed compassion and courage in helping those in our local community.
---
DEC Fundraising Update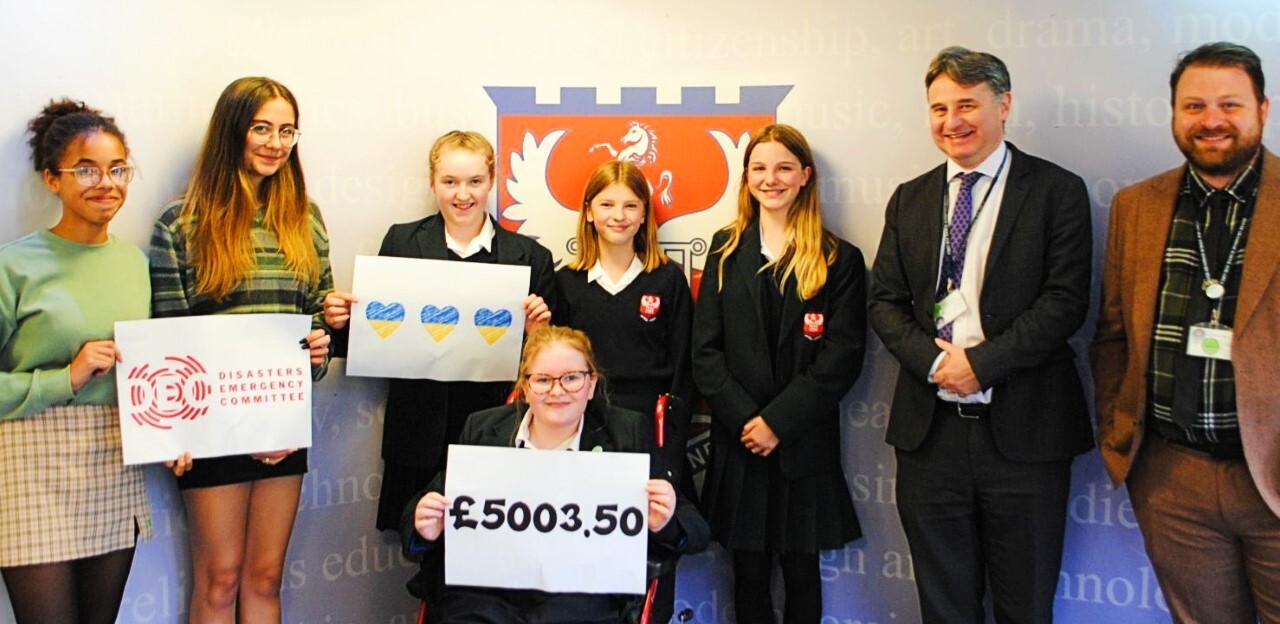 We Hit our Target!
Click here to find out more about our fun and competitive week of fundraising for the DEC (Disasters Emergency Committee) in aid of the conflict in Ukraine.