Information For Students
As a student at DGGS you have the right to access Careers Education, Information, Advice and Guidance (CEIAG).
Our "Explore, Focus, Action" model describes the path that you will take on your journey through the school as you first explore a wide range of opportunities, then begin to focus on a narrower range of interest before you act to determine your direction post 16 and post 18 years old.
The DGGSAspire careers programme is delivered in PSHE lessons, in Futures Friday Form time activities and during dedicated enrichment days.
Other opportunities include careers interviews, visits from external speakers, talks from former students, university visits, work experience, and our wide range of extra-curricular activities.
If you would like to access further careers information independently, you will find the following places useful:
All students are subscribed to this web-based careers platform. Here you can access live updated information that enables you to find out about and compare every university course, apprenticeship and further education course in the UK as well as universities in 30 other countries across the world. You will also record all your activities here and, over time, this will form the basis for future applications, whether to Apprenticeships, Further Education of any kind or directly into the workforce.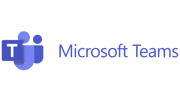 The DGGSAspire Students Team is frequently updated with information on careers talks, university open days, apprenticeship opportunities, internships and work experience placements.
School Library
There is a comprehensive careers section in the school library where you can access information about careers and further education.
Quizzes you might like to try
General Website Links
Specific careers by sector or subject area
Apprenticeships