Key Information
Special Educational Needs and Disabilities (SEND)
SENCO: Mrs S. Bartlett (Assistant Headteacher)
Assistant SENCO: Mrs Rachel Easley
Our Philosophy
Dover Grammar School for Girls is a community based on inclusion and provision of high quality teaching and learning to all students. We aim to support all members of our community, provide a differentiated approach to learning and promote positive attitudes towards diversity.
Our staff are committed to ensuring that all our students have access to a full range of opportunities and actively work to remove barriers to learning and wellbeing. We believe in a personalised approach, ensuring that support is tailored to the needs of the student and make all reasonable adjustments to ensure students thrive both academically and personally.
The SEND Code of Practice
The SEND code of practice: 0 to 25 years was published by the DfE in 2014 and sets out for schools their statutory obligation when planning provision for students with SEND. The Code of Practice provides the foundation of all the inclusive practice at DGGS.
The Four Main Areas of SEND

| | | | |
| --- | --- | --- | --- |
| Cognition and Learning | Communication and Interaction | Social Emotional and Mental Health | Physical, Sensory and Medical |
Provision for students with SEND
Provision for students who have been identified as having a special educational need or disability is planned and delivered at three levels:
Universal Level
All students are entitled to high quality teaching within the classroom and tasks are differentiated accordingly to ensure that barriers to learning are removed.
Targeted Level
Students who are assessed as requiring additional support are given access to a range of interventions to help with their academic learning, social interactions and emotional wellbeing.
Interventions include:
Small group spelling and literacy sessions
Speech and Language support for identified students
Fizzy programmes for students developing fine and gross motor skills
One to one and small group support for students with specific needs
Wellbeing Coach courses on a range of topics such as friendships, anxiety, emotional regulation and healthy eating
Academic interventions to support mainstream learning
Personalised and Individual Learning Level
For students who have an Education, Health and Care Plan (EHCP) we are committed to working with students, parents, and outside agencies to provide more specialist support for students with higher needs.
The Local Offer
Under the Children and Families Act 2014 Local Authorities are required to publish an up to date summary of the services available for children and young people with SEND aged between 0 and 25. This information, or 'Local Offer', gives information on the range of services, support services and facilities available. Further information can be found by following the link below: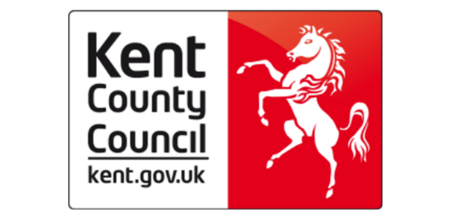 https://www.kent.gov.uk/education-and-children/special-educational-needs
Contact the School
If you would like to speak to a member of staff about provision for your child, please do not hesitate to contact us by emailing sarahbartlett@dggs.kent.sch.uk or telephoning the school on 01304 206625.