News
Kent and Medway Progression Federation Funding Award
29th Apr 2021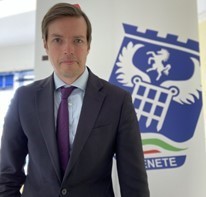 We are pleased to announce that we have been awarded £5000 in funding by the Kent and Medway Progression Federation (KMPF) in order to support our Sixth Form Work Experience Programme.
The award has been made from the KMPF Uni Connect Covid-19 Recovery Fund, which is designed to help young people to raise their aspirations and to look forward to the future beyond the restrictions imposed by the pandemic.
The majority of the funding will be used to fund places on in-person work placements offered by Investin, a commercial provider of high-quality work placements. Priority will be given to students who live in areas of low participation in Further Education. The rest of the money will be used to fund some longer-term projects such as creating video guides to local placement providers and expanding the careers library.
Andrew Coventon
Assistant Head of Sixth Form