News
The Tudors and Feminism
3rd Sep 2019
Year 10 students at Dover Grammar School for Girls were given the challenge of researching links with feminism in the Tudor period on a special conference day.
Students researched the approach of both Mary Queen of Scots and Elizabeth I to ruling their countries and were then tasked with researching a notable Tudor woman. The best research was judged by Lynda Pearce, curator at Dover Museum which currently holds in it collection a rare portrait of Elizabeth I.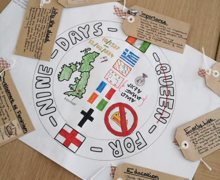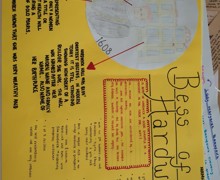 "The students really got to grips with the task and produced such a wide variety of personalities from Bess of Hardwick to Elizabeth of York" said Subject Leader Tom Millard.
"The aim of this project was for students to connect their concept of feminism with the stories and sources of Tudor women. This was a period of history with great change. There was economic change which produced new entertainment, housing, fashion and education but there was also change in governance with the emergence of more female leaders and our first female monarchs."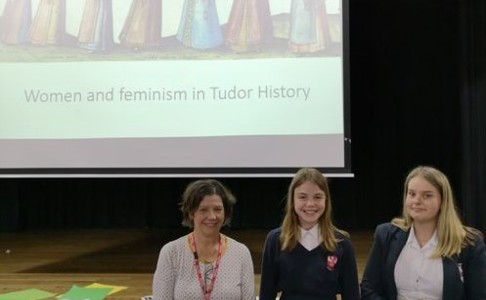 Winners including Charlotte Whittall and Tabitha Fannon were given prizes including the Time Travellers Guide to Elizabethan England by Ian Mortimer. It is hoped this event will spark greater curiosity in students studies into Tudor England which will taught in Year 8, GCSE and A-Level.